Discount card (2)
From now on, save more with the Autobanga discount card. Get the great deals for renting a car and special discount offers from our partners all over Lithuania. What you need to do is to show our discount card to any of our partners and you will be provided with a decent discount for their products or services.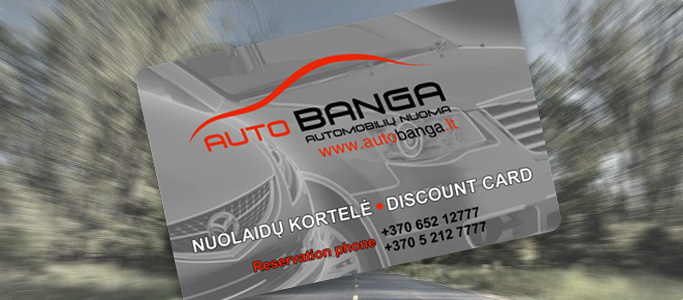 How to get the Autobanga car rental discount card?
Rent a car in one of our rental offices and get the Autobanga discount card FOR FREE. The card can be used by any of your family members or your friends.
Discount card members list
Full list of partners will be provided shortly.